As part of the launch of the Semaine québécoise des rencontres interculturelles (SQRI), the Ministère de l'Immigration, de la Francisation et de l'Intégration (MIFI) and Culture pour tous have released the names of the 2021 Charles Biddle Award laureates: Marta Saenz de la Calzada in the regional category and Mustapha Terki in the national/international category.
This honour highlights the input of immigrants to Quebec whose personal or professional commitment contributes to the province's cultural and artistic development. Congratulations to these very inspiring artists!
REGIONAL CATEGORY LAUREATE
Marta Saenz de la Calzada | Actress, Poet and Storyteller – Abitibi–Témiscamingue (Rouyn-Noranda)
Originally from Spain, Marta Saenz de la Calzada immigrated to Quebec in 1969. For more than 50 years, she has expressed herself through storytelling, theatre and poetry. She has interpreted different roles in theatre and participated in several cultural events in Abitibi-Témiscamingue. In 2007, at the Salon du livre de l'Abitibi-Témiscamingue, she won the Prix des libraires award for poetry. Over the years, Marta Saenz de la Calzada has presented her stories at numerous festivals in Quebec, Europe and Latin America. Holder of numerous awards and grants, she received in 2016 the CALQ Award for Creator of the year in Abitibi-Témiscamingue. She was a finalist for the Charles Biddle Award in 2018.
Watch his video portrait captured by La Fabrique culturelle de Télé Québec (French only).
NATIONAL/INTERNATIONAL CATEGORY LAUREATE
Mustapha Terki | Producer – Montreal
Of Kabyle Algerian origin but born in France, Mustapha Terki's relationship with Quebec started in 1990, as director of the Printemps de Bourges' Réseau Découvertes. A fine negotiator, producer and "connector" for more than three decades, this one-man orchestra is very knowledgeable about both local and foreign music. In his country of adoption, he has brilliantly created many events that have contributed significantly to the cultural development of Quebec. The Montréal Electronique Groove (MEG) festival, which he co-founded in 1999, is his anchor in the music world. In 2004, he founded with Sylvie Teste Les escales improbables de Montréal, a meeting place for the arts without borders. Today, Mustapha Terki is a publisher, record and show producer, agent, manager and tour manager.
Watch his video portrait captured by La Fabrique culturelle de Télé Québec (French only).
SPECIAL RECOGNITION
Igor Ovadis | Actor, director and playwright – Montreal
Born in the Soviet Union, Igor Ovadis arrived in Quebec in 1990, at the age of 23. At that time, he was already well known in the Moscow theatre scene. By learning French, he was quickly able to land important roles and to perform on several Montreal stages (Théâtre de Quat'sous, Théâtre du Rideau Vert, Théâtre Jean-Duceppe, La Licorne, Théâtre d'aujourd'hui, Théâtre Prospero, etc.).
Building a bridge between his native and adopted cultures, he was able to adapt a wide range of plays by Russian authors for the Quebec audience, including Dostoyevsky's Crime and Punishment, which was particularly praised by critics. His talent extends beyond the stage, as Igor Ovadis has acted in about twenty films, in addition to being involved in television, participating in some thirty programs and series. His admirable involvement in Quebec's cultural scene is also reflected by his impressive career at the Conservatoire d'art dramatique de Montréal, where he has been teaching since 1992.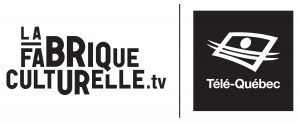 ---
CHARLES BIDDLE (1926-2003)
Known as "Monsieur Jazz Montréal," Charlie Biddle was born in 1926 in Philadelphia, Pennsylvania, where he lived until age 16. Fleeing racial segregation in the United States, the talented musician moved to Montreal in 1948. Shortly after arriving in Quebec, he was offered a position with the Sherbrooke Symphony Orchestra and also played bass with the Montreal Orchestral Society at the same time.
His jazz career took off in the early 1950s when he regularly played in Montreal and the regions. In 1957, he met Constance Marchand, who later became his wife and gave him four children. In 1979, he organized a jazz festival considered by many as the precursor of the Montreal International Jazz Festival, which attracts hundreds of thousands of visitors each year.
A jazz promoter and mentor, Biddle served as an inspiration to all Quebecers with his dedication to helping young artists from all the different communities. He played for Nelson Mandela and Queen Elizabeth II and was a frequent performer at international jazz festivals. He received three major honours: the Oscar Peterson Award, the Prix Calixa-Lavallée and the Order of Canada.
LAUREATES LIST
2020 Laureates – Airat Ichmouratov (national/international category) and Lenine Nankassa Boucal (regional category)
2019 Laureates – Dena Davida (national/international category) and Alejandra Elena Basanes (regional category)
2018 Laureates – Roger Sinha (national/international category) and Patsy Van Roost (regional category) – Mention «Coup de coeur» attributed to André Michel
2017 Laureate – Bonnie Baxter
2016 Laureate – Lynda Thalie
2015 Laureate – AngeLo Cadet
2014 Laureate – Kim Thúy
2013 Laureates – Boucar Diouf and Zab Maboungou
2012 Laureate – Rodney Saint-Éloi
2011 Laureate – Diego Herrera, alias Yayo