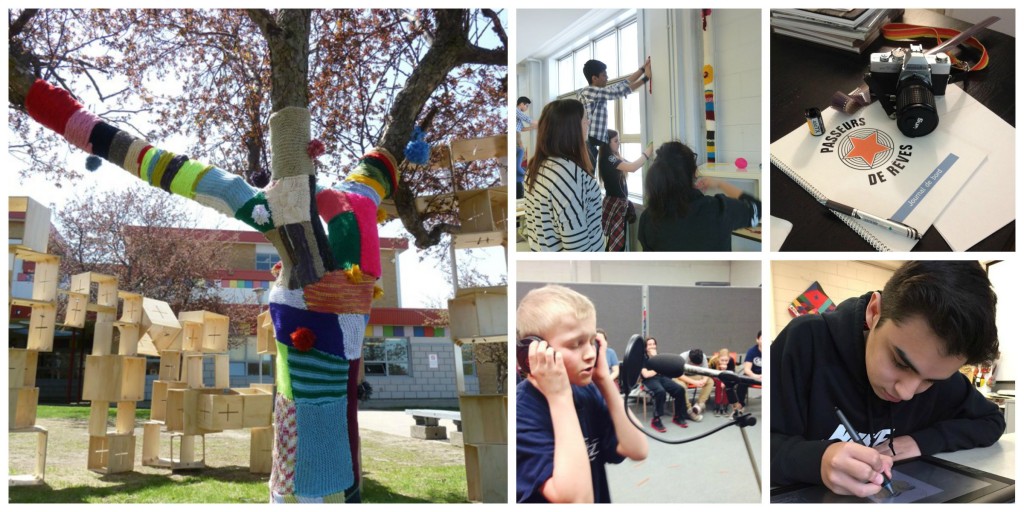 A cultural mentoring project for young people
To provide support for and encourage teenagers between the ages of 14 and 16 to stay in school (Secondary III, school adjustment and welcome classes), Culture pour tous set up the Passeurs de rêves program. In one-on-one meetings in their creative environment, the mentors encourage young people who are unmotivated or at risk of dropping out of school to continue their studies. In group workshops in the schools, professional artists facilitate theme-based activities during class time, such as singing, story‑telling, dance, mosaic creation, slam poetry, object theatre and origami.
Consult the full list of workshops.
Professional artists and cultural workers involved in the workshops share a bit of their knowledge and a lot of their passion with students invited to spend a few hours "in the wings" to learn the basics of an occupation that has caught their attention. Through their passion for what they do and their commitment, the professional artists and cultural workers also set an example of perseverance and offer a positive, creative vision for the future. They as well as the students are changed individuals by the end of the workshops.
To obtain priority access to one of our new group workshops, watch this moving video vignette produced by our partner Télé-Québec's La Fabrique culturelle: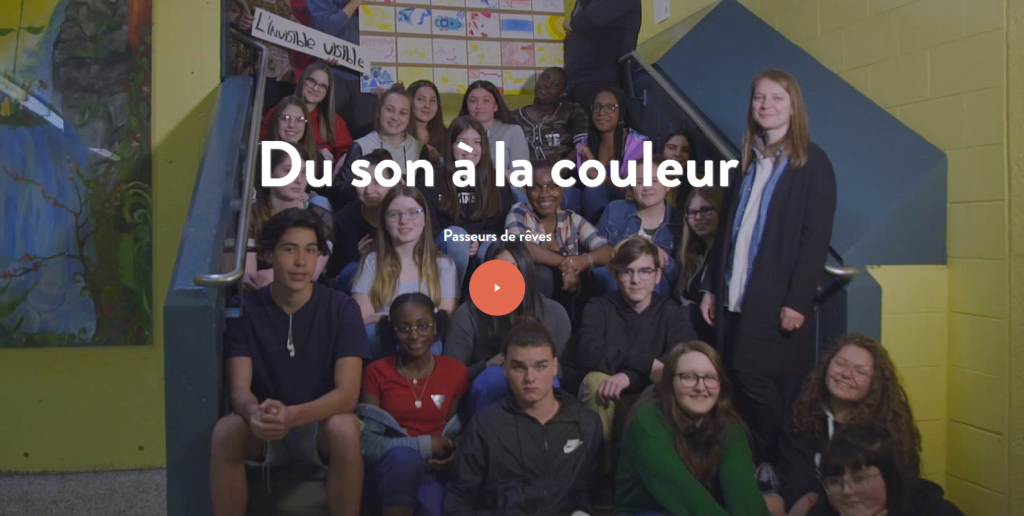 To view other video vignettes in the series, click this link. Passeurs de rêves is a rewarding experience for both mentees and mentors. Here are a few testimonials.
If you have a host of ideas and would like to get involved, contact us !
For up-to-date information on the Passeurs de rêves program, subscribe to the Culture pour tous newsletter.
#PasseursDeRêves